Tutorials/ workshops As an adjunct to Anti-gravitys performance and production, Martin Ewen teaches 3/5 day Contemporary Clown classes and 1/3 day Stilt workshops.
Contemporary Clown
For several years now the clown has taken on a great importance; not in the sense of the traditional circus, which is dead and been replaced by hybrid visual cabaret, but as a part of the search for what is laughable and ridiculous in man.
The clown presents occurrences in a new light, discovering, if lucky, hidden truths. Understanding the meaning of metaphor and abstraction, they must sparkle with double meanings.
I take clown very very seriously...I've killed for clown. Essentually I have two things to teach you.

1; Performance skills can frame your thoughts and attitudes.
2; Your weird ambitions are valuable both because they are yours and because they are ......... unusual.
Clowns do need structure
Form, Content, Performance, Ques, Impro skills, Movement, Pace, Street skills and characterisation are what I assist with; Are those with which I assist; Are some structures I think you'll need.
So what makes a good clown? --An ironclad faith in the treachery of circumstance, a binding addiction to the production of laughter, bad acid, parents both clowns, an interest in comic futility as opposed to other brands and the ability to truly entertain yourself.
Aimed at the seriously curious student of drama, the workshops could go in any one of several directions at any one time.
My intention is to promote new perspectives in construction and application of theatre and to move people through constructive levels of their own skills bases and definitions of performance. By doing this I wish to give the opportunity to idiosyncratic individuals who perhaps see little that intrigues them in the traditional job market, to widen their perspectives, treat the world as their stage and express their comic and philosophical confusion for profit.
The classes focus on a range of modern clown characterisation, street performance structure and unique stages and have been instrumental in the creation of new modern clown performances in NZ Japan and Europe.
My clown credentials include 27 years of clown performance in stage, circus and street performance. I have worked in 90+ cities throughout 21 countries thus far, performing at such places as Europes largest nightclub and Tokyo Dome as well as the prestigious Dunedin Annual Pensioners Picnic and Arts festivals in Wellington, Yokohama, Edinburgh, London, Adelaide and Barcelona. In addition has also featured at excessively high-end private parties where he has been employed as an unhappy counterpoint amongst acts including James Brown and Aretha Franklyn.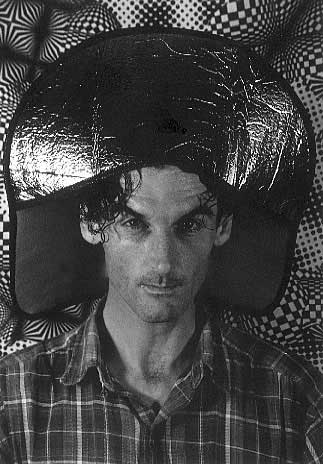 This is complemented by formal (suit&tie) study in Clown, Mime, Movement and Street theatre in NZ, Tokyo and Paris. The workshops are held as demand and schedule allow and expressions of interest are welcome via E-mail
---
Anti-gravity Stilt Workshops
From the most basic elements of safety, balance and movement to more advanced techniques of counter balance, rotation and secondary body memory. Experimenting with individual movement styles, syncronised movement, lifts and controlled falls while promoting comfortable long term use by creating safe foundations of movement, these workshops are also held as demand and schedule allow and expressions of interest are welcome via E-mail
Stilt Construction and fitting notes
---